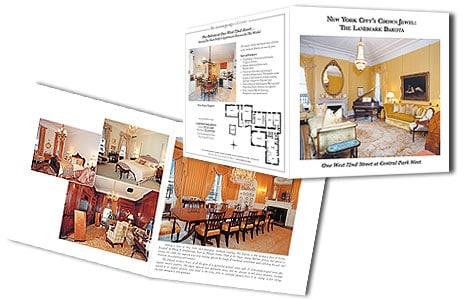 Full Color
6 Photos
$2100 for 1000 copies
$75 per each additional 100 copies
Recommended Text can be 1-3 pages, depending on the layout of the photos.
Our 8.5 x 17 makes a confident statement about the value of a property. There are a variety a formats you can choose from, and the book format allows for 6 color photos. This product offers the agent a choice in angles and views to create the perfect marketing piece for higher-value listings.