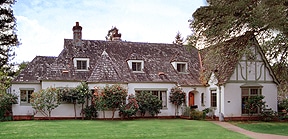 These are some of our standard Custom Products. If you have an idea for a brochure that is not listed, please contact us so we can discuss your order – please note that photography fees may not be included.
Presentation Folder:
9 x 12 finished size, with pocket flap and business card insert
The paper we use is the SFI certified Bloom, a premium, heavy-duty paper designed to withstand the rigors of mailing. It is 100% Made in the USA.
For 8 Page Brochure and Presentation Folder Orders:
Minimum non-refundable 50% deposit
Completion of payment due upon approval of Color Proof
Color Proof is mandatory, and is included in the price of the order
Approximately 4-5 week turn-around time:
Week 1 – Order Preparation and Layout
Week 2 – Layout Approval (subject to client's approval) and Color Proof
Week 3 – Color Proof Approval (subject to client's approval) and Printing
Week 4 – Printing and Bindery (which is out-of-shop, and may be between 3-5 business days)
Week 4/5 – Shipment to client
*On reprints, linework changes (text, floorplans, logos) are $150.